Hey all!
So, today, club penguin unusually updated with the "Field-Ops", instead of monday!
Oh well! I guess all I can do is tell you the cheats for you though!! xD
First, when you log into club penguin, pick up your spy phone!
Once you click "Go there", you will end up in the EPF command room! Waddle On over to the field ops station, and get your message from "G"!
You see where that red square is circling? CLICK IT!! :D
Now, waddle your little penguin flippers over to the tube transfer!
Once you get there, you will see a wall, covered in sheet metal. Waddle over to the third one from the left!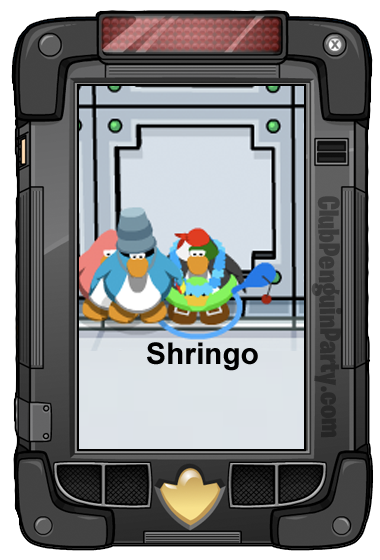 You then have to play the game to recharge the circuitry!
YAY! Now you know how to do Field Op number 24! Click the image below to go to club penguin, and do it for yourself! :D

Well, until next time...
Waddle On!
And as always...
See ya around CP!
-Shringo