Hey all!
So, if you have check in with the
Card-Jitsu Water Page
, you will have realized that it has updated, and gone completely epic! Check it out!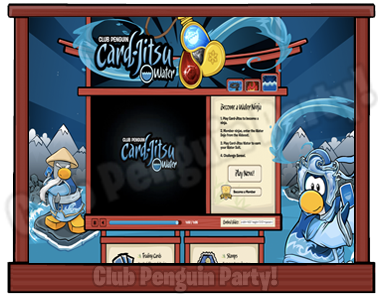 Awesome, huh? I think it's a great idea how you can just flip through the different kinds of Card-Jitsu! Watch:

It then goes on to have a video/tutorial on each one, and what they are! I think this was probably one of the best ideas CP has had! I mean, it has always been hard to find out exactly how to become any kind of ninja, and now they have made it easier!
Well, until next time...
Waddle On!
And as always...
See ya around CP!
-Shringo